Key Stage 1
Reading / Literacy and English
THE LETTERBOX CLUB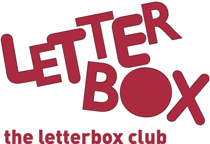 The Letterbox Club is an award-winning programme managed by BookTrust. The aims is to provide enjoyable educational support for looked-after children aged 5-13. Gloucestershire Virtual School run the Letterbox club project for looked after children in years 1, 3, 5 and 7. The parcels are delivered to the Virtual School, and we then distribute them by post to the child's home address.
Each Letterbox Club parcel arrives in a brightly coloured package so it's exciting to open
and use. As well as the books, maths activities and stationery, each child receives a letter explaining what's in their parcel that month. All of the books in the parcels have been carefully selected by the panel at BookTrust.
OXFORD OWL
Oxford Owl is packed with expert advice, top tips and activity ideas so you can help your child with reading and maths.
https://www.oxfordowl.co.uk/welcome-back/for-home/reading-owl/owl-home 
BITESIZE
Access hundreds of learning resources
Websites to help with school
Did you find what you were looking for?
Help us improve The Virtual School